How to Change a Video on your Website using the Video Module with Divi Page Builder
For this tutorial, we'll be using a video from YouTube.
STEP 1:
Find in your browser the video clip you wish to embed into your website.
Below the video, click on the "Share" option.
Copy the URL that displays.
STEP 2:
Log in to your WP Admin panel. Click on "Pages" in the menu.
The site's pages will display in a list.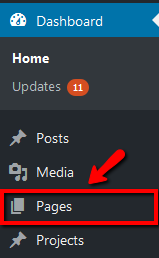 STEP 3:
Click on the title of the page you wish to edit.
Alternatively, you may notice that when you hover over the page title, a menu appears. Clicking on the "Edit" link will give the same result.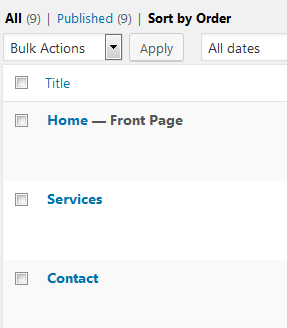 STEP 4:
Scroll to the video module that you wish to edit. Click on the icon with 3 lines at the far left of the module to edit the module settings.
A module can be given a custom label, so that it does not need to only display as "Video" on your page builder. In these instructions, the text module we are editing has already been given the label, "YouTube Video".

STEP 5:
Paste the YouTube URL into the "Video MP4/URL" field.
For the "Image Overlay URL", click on "Generate from Video".
Click "Save & Exit".
STEP 7:
Finally, as with all WordPress content changes, click on "Update" to publish your changes.