Boost your Local SEO with Google Business Profile (GBP) Optimisation
What is a Google Business Profile (GBP)?
A Google Business Profile is your free listing on Google's own directory. The platform that appears on Google's search results page when someone types in your business name and location.
Your GBP is the best tool to improve their online presence, reach potential customers, get discovered, and continue communication with new customers Your unique listing displays opening hours, allows you to manage and respond to reviews, provide updates and other information about your business.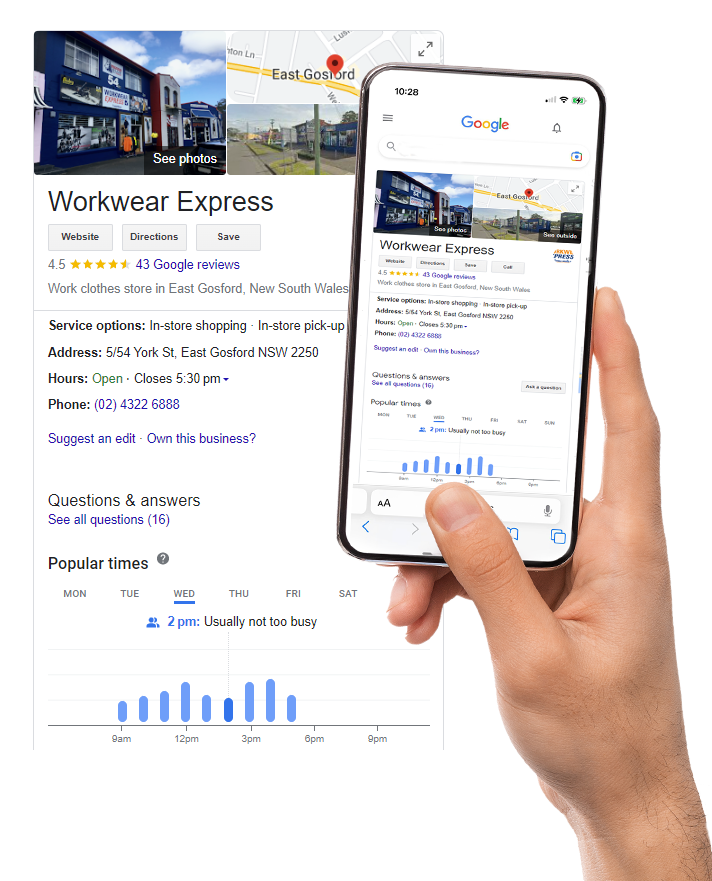 Hello, is it me you're searching for?
Search trends change with time and technology, so our businesses need to keep a close eye on how potential customers will find you online and how quickly they can access your information.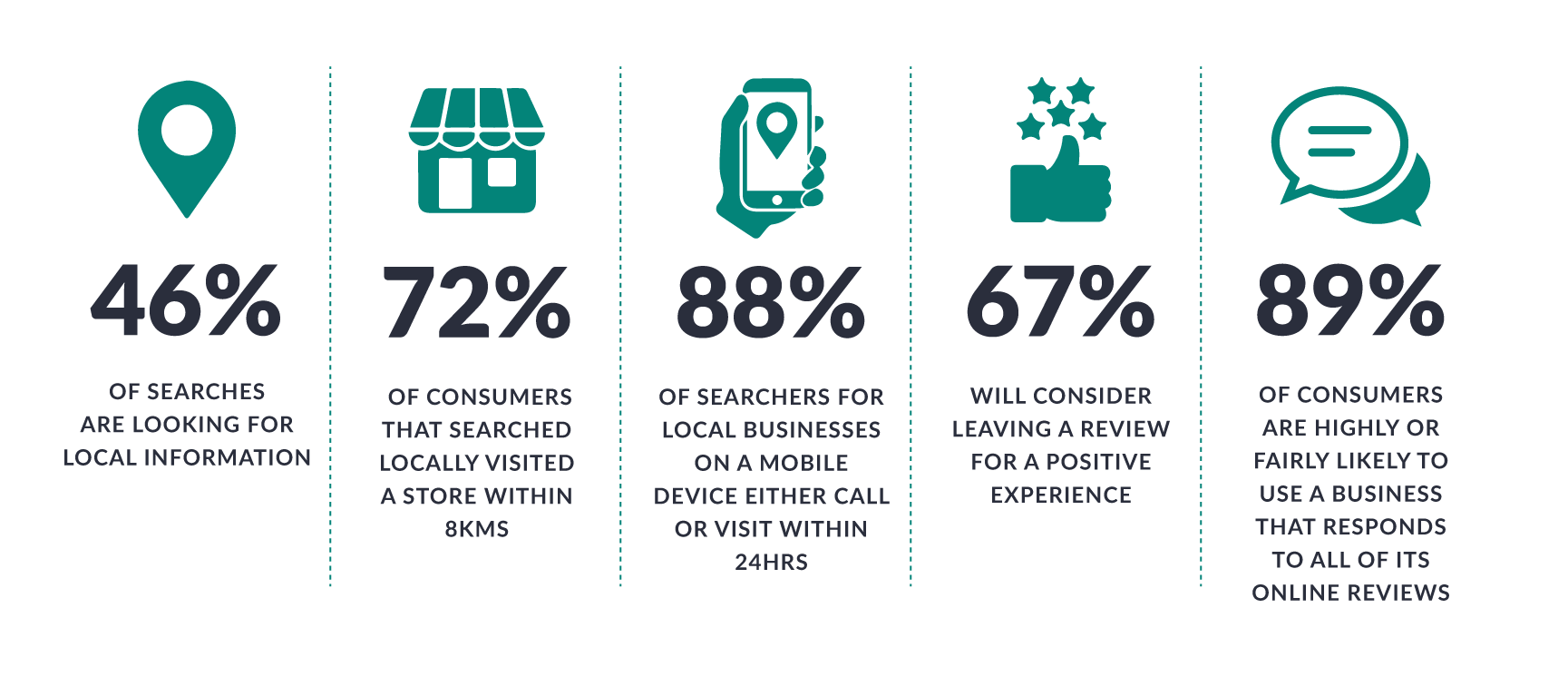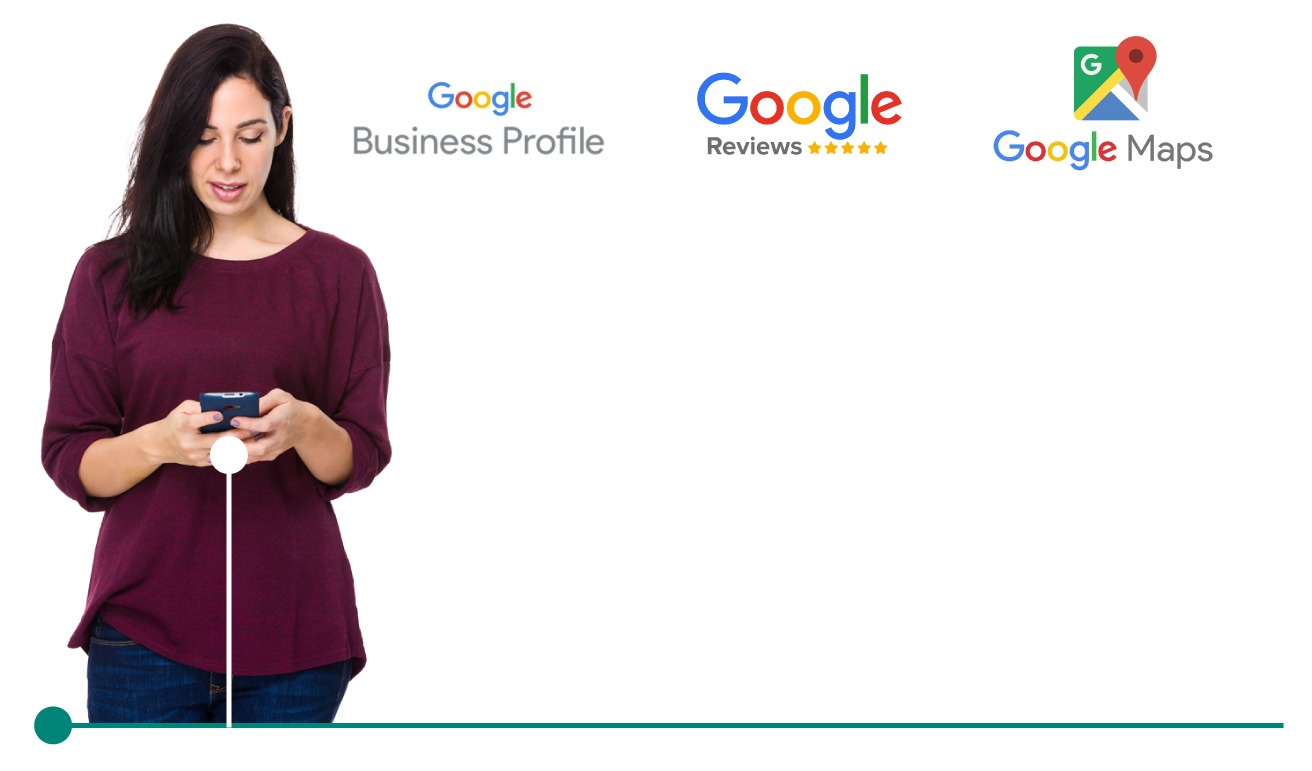 (Sources: Brightlocal, Redsearch, GoGulf, HubSpot, Nectafy)

An optimised GBP helps boost leads and visitors to your website.
Imagine for a moment subscribing to an affordable and transparent optimisation program that boosts traffic to your website. Instead of investing in huge monthly costs on traditional SEO or paid advertising platforms like Google Ads.
Discover a powerful tool that doesn't leave you guessing, and there's no mystery behind the optimisation and content updates such as backlinks and keyword stuffing that you get with traditional SEO strategies. (With the potential to create negative Google ranking results.)
How often do you search and see the map listing appear and click on the website button or call button? Booking a restaurant, calling the vets, checking if the local swimming pool is open etc. etc.
It's true.
We love Google.
Our team is incredibly passionate about this fantastic platform. Only a year or so ago we realised just how little we knew about it until we saw the difference it made. And then we became experts! A basic search tool that has layers of information available to searchers, and quietly sits under the radar for those who don't know how much impact it has on Google ranking!
But now we know! And we are offering Google Business Profile Optimisation at an affordable price for small businesses to take advantage of.
We know just how powerful this tool is and we want to help clients reach their business goals with the help of this extraordinary platform that is underutilised by most businesses.
Leaving massive opportunities just for you!
Tell me what you really think!
Reviews are online
GOLD

for your business.
Did you know that by asking for more reviews and responding to them regularly, Google will rank you higher than your competitors? 
67% of consumers will consider leaving a review for a positive experience. This, combined with a full optimisation strategy. We will provide you with promotional recommendations so you can share your business review link with past and current customers.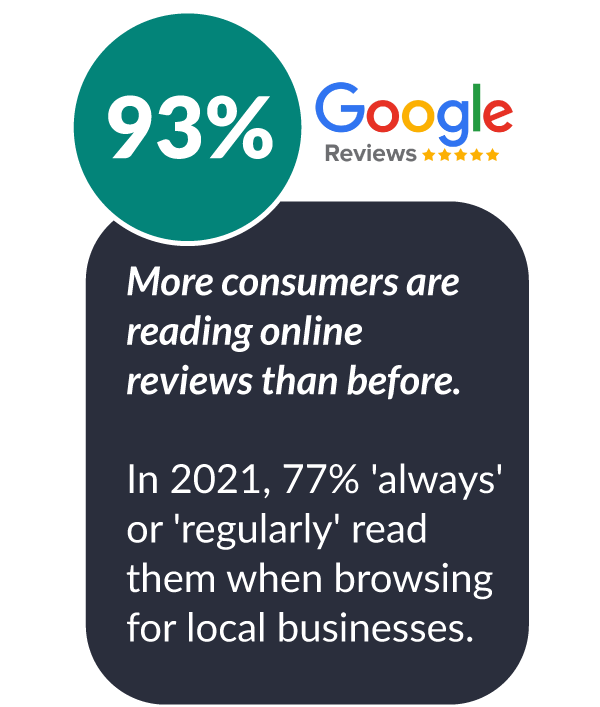 Let's start optimising your online profile!
Let MakeWeb help you to compete in your local online market with a well optimised Google Business Profile. Ask us about our ongoing service that will take your local listing to the next level.
Monthly reports you can understand.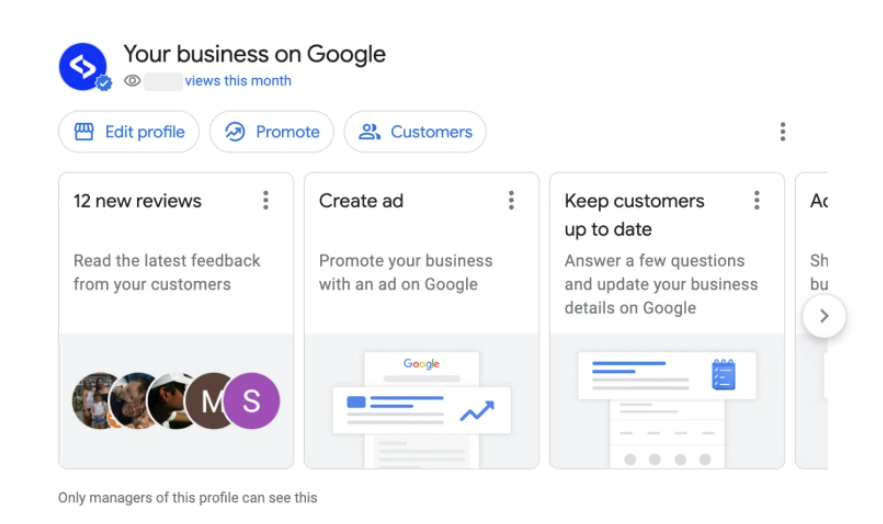 From a 'behind-the-scenes' aspect, your Google Business Profile allows you to view valuable insights including how many website clicks and phone calls you have received as well as how many people have viewed your images and posts or clicked on any of your posts.
Don't have time to review your results?
That's why our team provides you with easy to read Quarterly Reports. MakeWeb is committed to being authentic and transparent to all our customers - with this in mind we provide reports showing where you were and where you are now. Included will be a list of keywords that your business is found with, the directory listings that were included, your posts and any other essential information and updates that improve your business listing!
We add you to over 25 directory listings.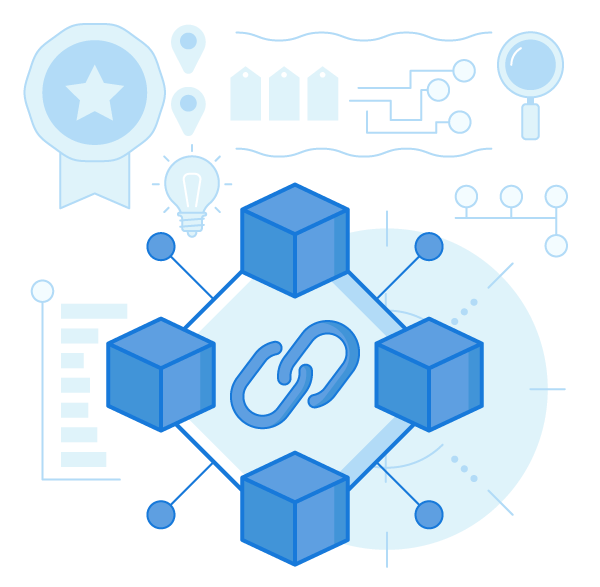 As part of our comprehensive and local SEO strategy, we will add your business to over 25 directory listings. You may have heard of SEO tactics such as 'backlinks'.
This is similar but we focus on local, high quality links that will rank you higher in the search engines. It's basically a double whammy - because this will not only help your local listing, it will help your website to rank higher in the organic listing too.
We curate your monthly posts.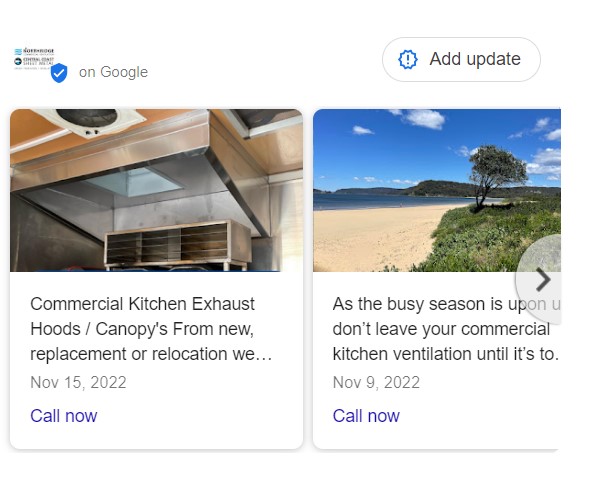 We keep your profile fresh and current, we promote your business through frequent posts.
In our experience, Google rewards businesses that provide helpful, regular content to its customers. By letting us take care of your promotional product and business posts, you can watch how you go up in the listings.
This is a long term strategy that we know works and even though our objective is targeting Google, you will see some of your website visits are generated from here too.
What is the investment?
For a small monthly fee, we will manage your account and optimise it so that you can reap the benefits of a bigger local Google presence. Speak to our team today for your quote.