STEP 1:
Navigate to "Forms" in your WordPress admin menu.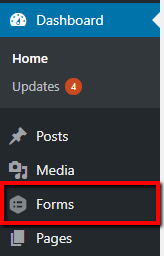 STEP 2:
Hover over your desired form in the list. An extra menu of options will display.
Click on "Entries".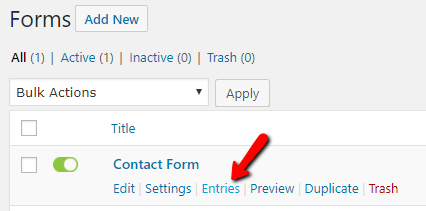 STEP 3:
Your list of entries will display.
As you hover over each entry, you can click on the "View" option that appears to read the entry.