How to Edit "Notification Bars"
STEP 1:
Log in to your WP Admin panel. If the Notification Bars plugin is installed, you can navigate to "Notification Bars" in the menu.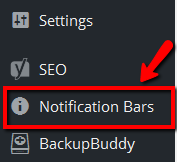 STEP 2:
From the list of of Notification Bars, click on the title of the Notification Bar that you wish to edit.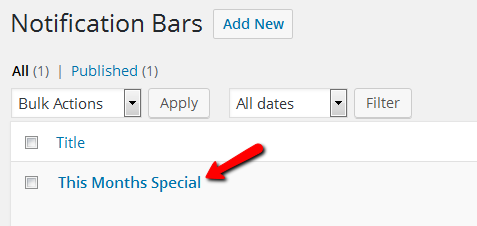 STEP 3:
You will now see all the settings you can edit. Change settings as desired.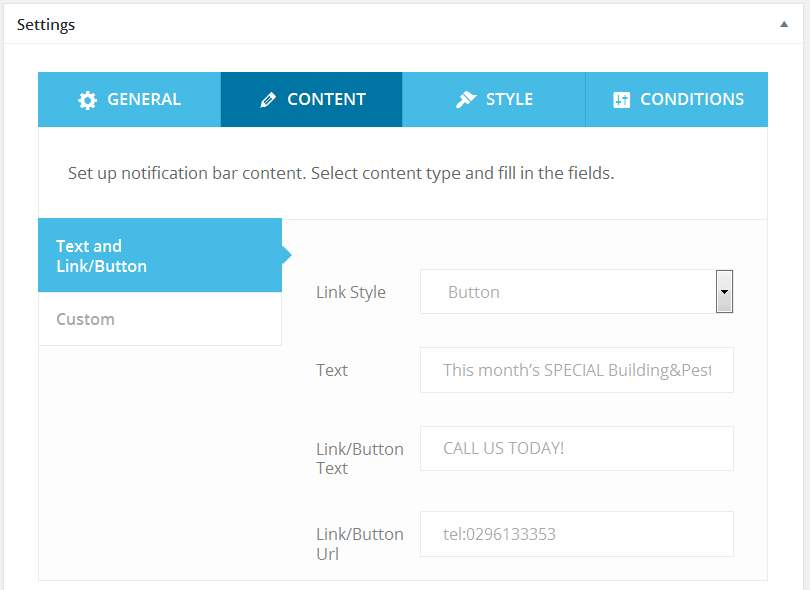 STEP 4:
Click on the "Update" button in the "Publish" box to save and publish your changes.